東京をベースに活動するテキスタイルアーティスト。
英国セントラルセントマーチンズ大学にてファッションとテキスタイルを学ぶ。
大学在学中に訪れたインドで、テキスタイルによって彩られた鮮やかな世界に感銘を受け、シンプルな中に力強さを感じるテキスタイルデザインに魅了され、テキスタイルを通して生まれるコミュニケーションを大切にしたデザインを始める。大学卒業後、イギリス、インド、日本でテキスタイルデザイナーとしての経験を積み、2019年よりMANAMI SAKURAIとしての活動を開始。
オリジナルデザイン、企業へのデザイン提供、ワークショップを通じテキスタイルの楽しさを伝える活動をしています。
Manami is currently a Textile artist based in Tokyo Japan. She studied fashion and textile at Central Saint Martins College in London, while studying Manami visited India. While in India she was attracted to the culture, and she was moved by the Indian color palette and beautiful textiles. She was drawn to the simple patterns and the bold colors, eventually drawing her to become a textile designer.
After graduation she worked as a Textile designer in UK and India before turning back to Japan. Currently she started her own label "MANAMI SAKURAI" in 2019.
She occasionally holds screen print workshops to share the joy of making textile designs.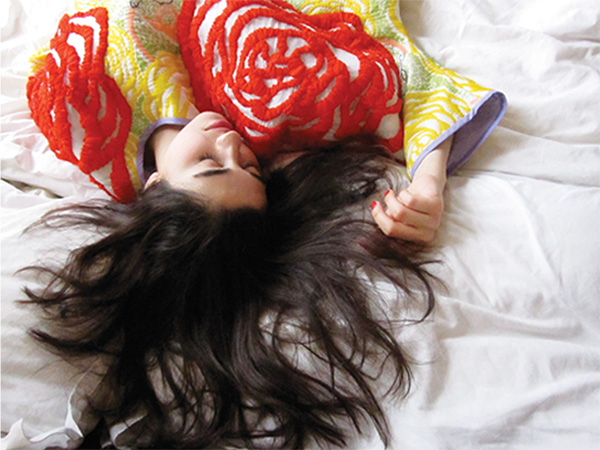 2015年   FETISHISM exhibition(デンマーク) 作品招待
2013年   MoBA13,Mode Biennale(オランダ)作品招待
2011年   Biddle Sawyer Silkウィンドウディスプレイ
2011年   Biddle Sawyer Silkイラストコンペティション最優秀賞受賞
2010年   Grayson Perryコスチュームデザインコンペティション最優秀賞受賞
2015           Participated in FETISHISM exhibition at Trapholt Museum in Denmark 
2013           Participated in MoBA13,Mode Biennale in Netherlands
2011           Window display at Biddle Sawyer Silk
2011          1st prize in  Biddle Sawyer Silk Fashion Illustration  competition
2009          1st prize in Grayson Perry costume project